It's September, and time to get serious now that Labor Day weekend has come and gone. Training for my half marathon took up SO much of my time, and it really hasn't cooled down outside yet, so I'm taking a little break from running this month. I still hope to get out there a few times, and I plan to pick it back up in October, but for now I'm going to focus on strength training and trying to tone up this new 20-pound lighter body (and maybe make it a 25- or 30-pound lighter body by the end of the month)!
I'm taking on the 30 Day Shred challenge. I know everyone knows this dvd:
I've had it forever, and I've done the workouts plenty of times, but I've never really put the 30 day challenge to the test. I plan to, in September. I will do my first workout today (Tuesday, as I'm writing this), and then there are 22 other days in September that I can complete a workout (I don't workout on Sundays). That will get me 23 days into it, and then I can do the remaining 7 at the beginning of October.
There are three levels of workouts on the dvd, and I guess you are supposed to do 10 days of the first level, 10 of the second, and then 10 of the third. My plan is to do just that, but also within each period of 10 days I will start with 3 pound hand weights and move up to 5 pounds, and also go from taking the occasional breather during the workout to doing the whole thing without pausing.
And I can't believe I am about to do this, but…
Yep, so there that is. Starting point. Well, after already losing 20. #deepsigh #dangkids And, yeah I think the "large" size photo is good enough. No need to "XL" this baby. Maybe when I have an "after" photo to go with it!
Linking up!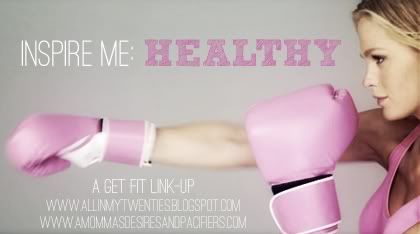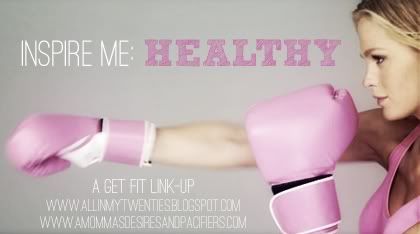 P.S. I am horrified that I just posted that picture on my blog, so any happy thoughts you want to send my way would be greatly appreciated!