I made these images so that your workouts can be seen at a glance, but if you need more information on any of them, just click the pictures or captions, and you'll be taken to the full post for that workout.
If you're ready to go, just click the picture of today's workout and get to it!
Home Full Body Workout / At Home Arm Workout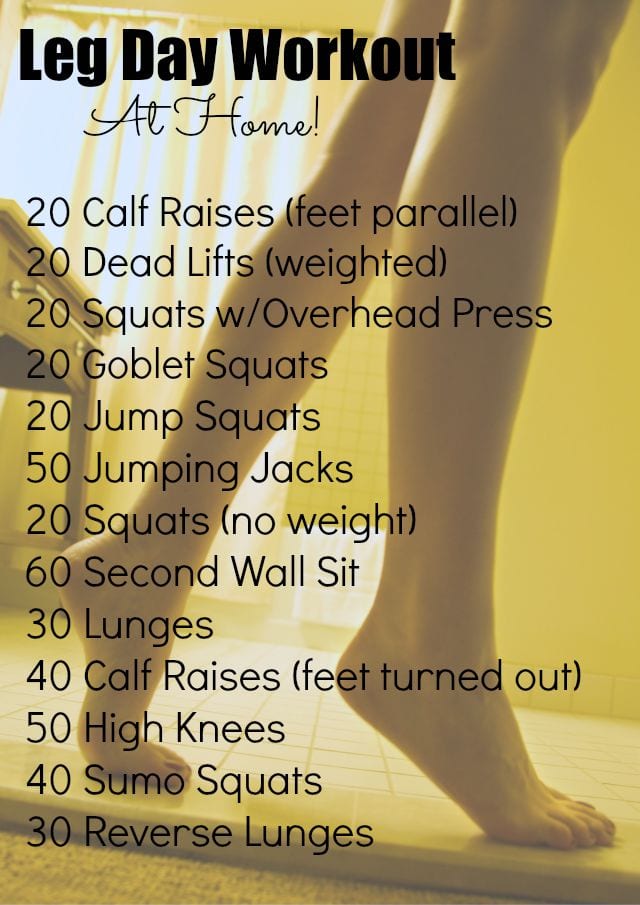 Booty Boot Camp / At Home Leg Workout
Back Workout At Home / Shoulder Workout At Home
Chest Workout At Home / Beginner Bodyweight Home Workout
Quick Cardio Workout At Home
/ Home Workout For Abs
Bookmark or pin this page, and stop worrying about what you're going to do for your workout. It's all here! Simply set your alarm 30 minutes earlier, get up, get some water, and get moving! Then get on with your day and enjoy the energy and metabolic boost you've given yourself!
For more great at home workouts, check out my 30 Free YouTube Workouts!
You're almost at the end! Tomorrow is the final day of our "Baby Steps to a Better You." Hopefully you've been working on your goal all month long and the various challenges have helped move you forward toward your goal, either by helping with your goal directly, or by helping you do something else faster or easier so you can have more time to focus on your goal.
On Day 1 we took the first step toward our goals. Then on Day 12 we took another step. Today, on Day 29, take yet another step. Maybe you're on step 3, or maybe you've made lots of progress toward your goal. Wherever you are at, take a look at what you've done, what you have left to accomplish, and identify the very next step- something you can do today, right now if possible.
Then do it! I know you can.