I FINALLY got a VoxBox!
I was happy to be chosen to receive February's Sugar 'n Spice VoxBox from
Influenster
.
I was tempted to look at the reviews of people who received their boxes before I did, but I wanted to be surprised, so I waited. My reaction upon opening the box was "YES!" Because of this guy:
Vaseline Spray & Go Moisturizer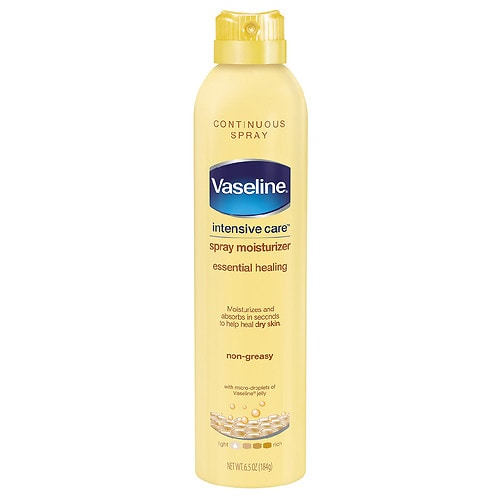 This spray moisturizer from Vaseline was literally written down on my shopping list to pick up later that week. I had seen it online, and I was dying to give it a try. So I was super excited to see a full-sized version (and in the scent I would have chosen) in my VoxBox!
What I Thought:
For me, easy = better. I very seldom apply moisturizer, which I know is bad. I just don't make time for it, which is one reason why I was planning on buying this to try it out! For the most part, this product is great. You just spray it on and rub it in quickly. Much faster and easier than a regular lotion. I did find it a little difficult to spray evenly, but that's probably my own issue, and I didn't find that I could put my clothes on immediately after, but certainly sooner than with a regular lotion. A minute or two, and it's all absorbed. Conclusion? It's a buy!
belVita Breakfast Biscuits



What I Thought:
Healthy AND tasty. Easy to throw in my bag for an on-to-go breakfast. Perfect for someone who doesn't get very hungry first thing in the morning. Conclusion? I will be adding them to my grocery list!
What I Thought:
So happy to get this trio of OpticWhite products from Colgate. I haven't opened the toothbrush, because I recently bought the same one, so I'll save this new one for later! The toothpaste is strongly minty and (odd observation) it's…warm. Did anybody else notice this? At first I thought I had accidentally used warm water while brushing, but it must be the toothpaste that warms itself up! I did enjoy it however, and I will continue to use it and the mouthwash. Do the products actually whiten your teeth? That's kind of hard for me to judge, as I've been using a teeth whitening product recently, but I'm sure the Optic White products are helping to maintain the whiteness!
What I Thought:
First of all, I love that these wipes are each in their own separate package. So easy to throw into your purse, car, desk, etc! I love face wipes in general, because it's a good way to wake up in the morning, feel refreshed during the day, and calm down at night. I didn't love the scent of these wipes; the witch hazel has a very strong, medicinal scent. It doesn't look like they offer a different scent, so while I will use and enjoy this box, I don't think I would buy another one.
NECTRESSE natural sweetener
What I Thought:
I don't drink coffee or tea, so this isn't something I would use as much as most people might, but it's always good to have packets of sweetener on hand in the house. Also, they included a recipe booklet in the box, so there were several ideas of how to use the sweetener other than in drinks.
I decided to try out a packet in a smoothie. It had a lot of fruit so probably didn't
need
the extra sweetness, but it was delicious!
Thank you, Influenster! I look forward to the next one!